Lerina Koornhof
Associate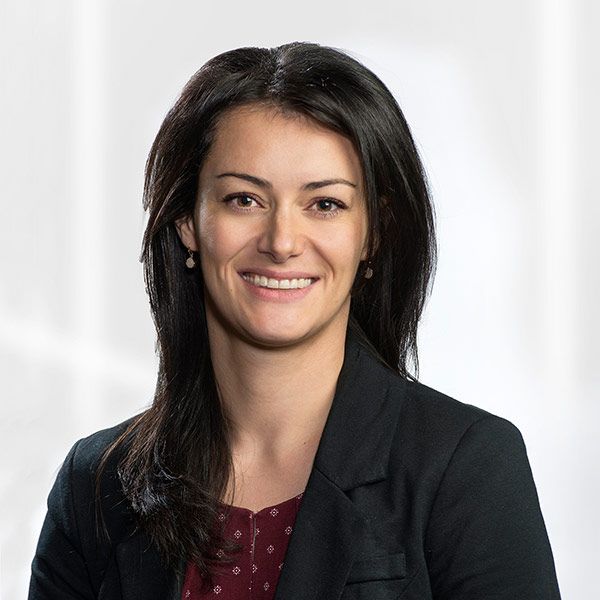 Year of call: 2018 (Alberta)
Lerina Koornhof articled with a regional full-service law firm and joined Hajduk LLP in 2019, after obtaining her Juris Doctor from the University of Alberta in 2018.
During law school, Lerina volunteered with the Student Legal Services Outreach Department providing legal information and facilitating access to justice in the local community. Lerina participated in the Faculty of Law's peer mentorship program, various intramural sports, and the Alberta Law Review as an associate editor and fundraising committee member.
During her articles, Lerina trained in civil litigation, primarily in the areas of contractual disputes and tort law, and was called to the bar in 2018. Lerina continues her practice in civil litigation and has experience in the Court of Queen's Bench, Provincial Court, and the Residential Tenancy Dispute Resolution Service.
Prior to law school, Lerina worked for a federal Minister of Justice as a writer-editor for students with special needs as an educational tutor, and a western Canadian luxury sports car dealership in business development. Lerina studied a broad range of science and arts programs and obtained a Bachelor of Arts, Humanities, degree with distinction in 2013.
Outside of the office, Lerina enjoys the outdoors, sports, yoga, traveling, and quality time with loved ones. She'll usually cheer for the Oilers, but her preference is watching Rugby Union.
Lerina is fluent in English and Afrikaans and has a conversational understanding of Spanish.
CONTACT
OFFICE: Edmonton | MAIN: (780) 428-4258 | FAX: (780) 425-9439
EMAIL: lerina@hajdukllp.com