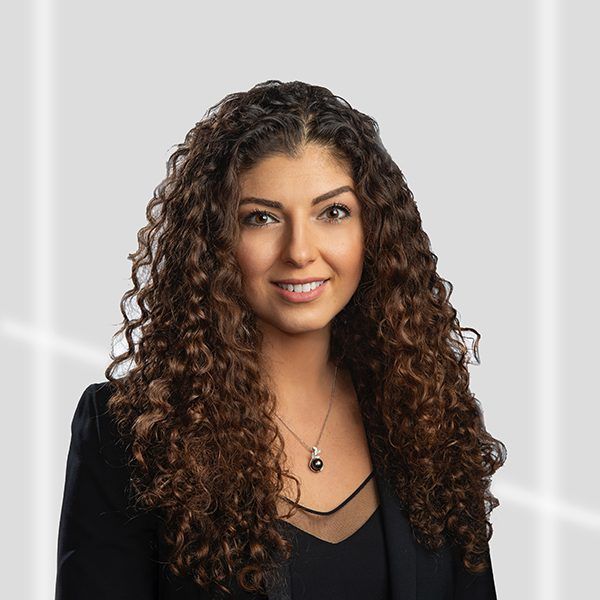 Year of Call: 2017 (Alberta)
Rana Ghanem joined Hajduk LLP as an articling student in 2017. Rana earned her Juris Doctor in 2016 from the University of Alberta, after completing a Bachelor of Science with Specialization (BSc) in Psychology in 2010, and a Bachelor of Arts with Distinction (BA) in Spanish Language and Literature, with a Philosophy Minor in 2012, with both degrees being from the University of Alberta.
During law school, Rana was president of various student groups, including Canadian Lawyers for International Human Rights, Canadian Lawyers Abroad University of Alberta Chapter, and the Faculty of Law Class of 2016 Grad Committee, various student groups raising awareness of legal issues in the community. She also competed in the Phillip C. Jessup International Law Moot Court in 2016.
Rana was called to the bar in 2017 and practices primarily in the areas of Civil & Commercial Litigation, Family and Divorce law, Prenuptial and Cohabitation and Separation Agreements, Intellectual Property Litigation, Aboriginal Law, Metis law, and more.
Prior to commencing her practice as a lawyer, Rana was an avid volunteer with Big Brothers Big Sisters and The Support Network, as a distress line volunteer. During her full-time studies, Rana worked with several locally owned businesses in the healthcare industry in Edmonton.
When she is not working, Rana loves to box, enjoys backpacking, and spending time with her family and friends in Edmonton.
Rana is fluent in both English and Arabic and has intermediate proficiency in Spanish.
CONTACT
OFFICE: Edmonton | MAIN: (780) 428-4258 ext. 230 | FAX: (780) 425-9439
EMAIL: rana@hajdukllp.com