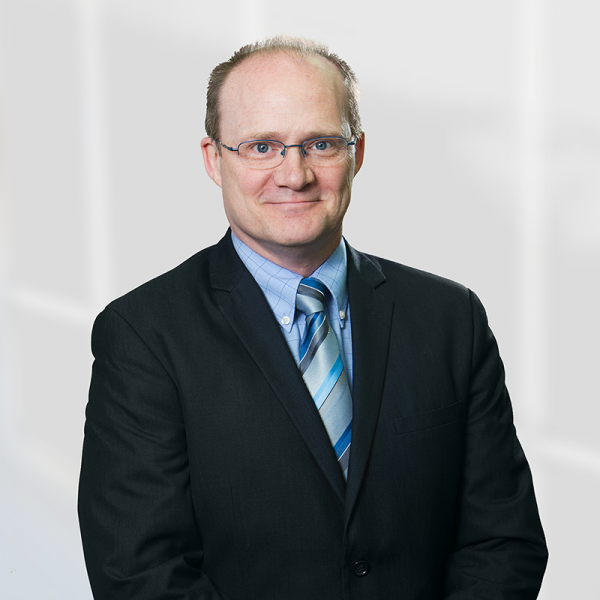 Year of Call: 1992 (Alberta)
Rodger C. Gibbs is one of the partners of Hajduk LLP. Rodger joined Hajduk Law Office in 1996 and later partnered with Richard B. Hajduk to form Hajduk Gibbs LLP. Rodger obtained his Bachelor of Arts with Specialization in Economics and Political Science (B.A. (Spec)) at the University of Alberta in 1988 and Bachelor of Laws (LL.B.) at the University of Alberta in 1991.
Rodger is a member in good standing of the Law Society of Alberta and a member of the Association of Trial Lawyers of America. He is an experienced trial lawyer and litigator whose advocacy skills have been honed by participation in hundreds of trials, applications, appeals, and other matters before all levels of the Alberta Courts, including the Alberta Court of Appeal, the Supreme Court of Canada, and the Federal Court of Canada. Rodger recently appeared as co-counsel in a case involving s. 15 of the Charter of Rights and Freedoms before the Supreme Court of Canada.
Rodger's area of practice concentrates primarily on Civil & Commercial Litigation; Aboriginal Law; Incorporation, Organization, Maintenance & Reorganization of Companies; Personal Injury; Mortgage Foreclosures and Collection proceedings; Conduct of Litigation Files on referral from other Law Firms; Prenuptial, Cohabitation and Separation Agreements; Divorce and Family Law, and more.
Rodger has volunteered to speak to high school classes on issues of law, mentor junior lawyers, and to serve on various Law Society of Alberta Committees. He has also been privileged to be asked to provide advice and assistance to other law firms with incredibly difficult or unusual litigation files, including assuming handling the litigation permanently or temporarily.
Rodger is a Volunteer Canvasser for the Heart and Stroke Foundation of Alberta. He has also volunteered to play music along with other musicians at various seniors' lodges, hospitals, and other community events across Alberta.
While he is not practicing law or volunteering, Rodger enjoys playing guitar, reading, walking, cycling, and exercise in general. He is also an accomplished fiddle player.
CONTACT
OFFICE: Edmonton | MAIN: (780) 428-4258 | FAX: (780) 425-9439
EMAIL: rodger@hajdukllp.com